Smartphones are fragile, bulky, distracting, insecure and hard to type on, and they don't last long on a charge, right? Well, not anymore!
The answer is a resounding "Sort of."

The trouble is that most of the smartphone innovation these days doesn't enable the user to actually do anything different. Breathtaking new technology merely allows the same old usage models — slightly faster or "better."

The phones change. But the way we use them doesn't.

Innovation these days seems to be all about thinner bezels, or face authentication. Which is impressive from a technology standpoint. But these aren't features that fundamentally change how we interact with our devices.

New cameras give us incredibly advanced technology, and pictures that are slightly better than previous models.

While that's true with the Apples and Samsungs of the world, it's not true with some of the smaller, more interesting players.

In recent days, a smattering of truly innovative, mostly enterprise-focused and business-friendly phones have emerged that enable us to do amazing new things.
Phones that last a week on a charge
Users constantly complain about battery life. Now Energizer is doing something about that.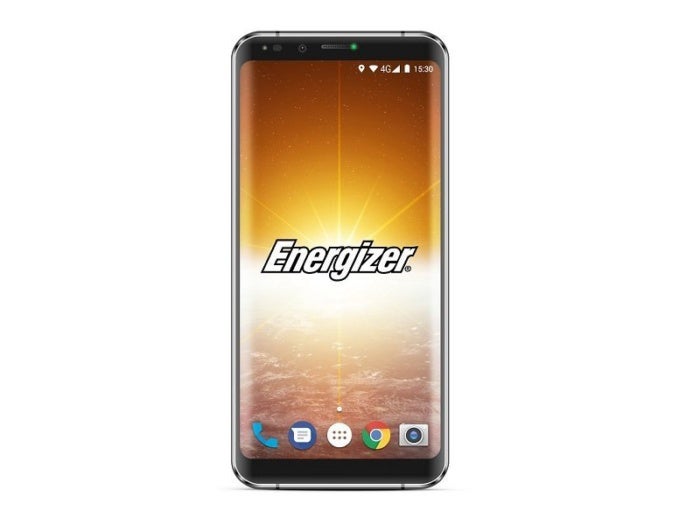 The company is working on a midrange Android smartphone called the Power Max P16K Pro. Its most amazing feature: a 16,000-mAh battery. (By comparison, Apple's flagship phone, the iPhone X, uses a 2,716-mAh battery.)
The company was showing a prototype at Mobile World Congress; observers pointed out that the phone is roughly twice the thickness and weight of a regular smartphone.
It's bulky. But it should last a week on a charge.
Phones you can keep in your wallet
On the opposite end of the size and weight spectrum sits the new Light Phone 2, which is a minimalist non-smartphone.
It's the same size as a stack of three or four credit cards and comes in either black or white.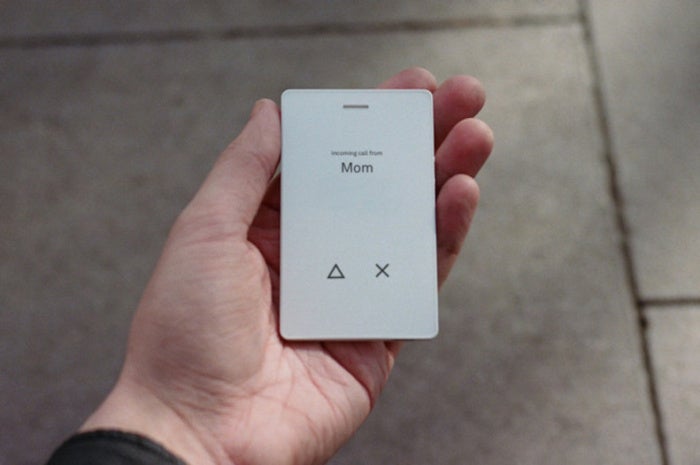 The Light Phone 2 is a 4G LTE phone with an e-ink display. It's designed to function as a second phone for times when you want to leave your full smartphone behind.
This is a great phone for on-site security, enabling the user to make and receive voice calls, send and receive SMS text messages and do other basic functions. You can't use the Light Phone 2 to take pictures, use social media, register location or do anything else that might compromise company secrets.
It's also a low-overhead backup phone in case something happens to your main smartphone.
I told you about the first Light Phone in this space last August.
Phones with built-in projectors
Wireless Mobi Solution rolled out its Movi Smartphone at CES earlier this year. The phone is a pretty standard, mid-range Android phone, with one major difference: It's got a built-in projector.
The projector is a 50-lumen laser projector that casts a 720p mirror of the phone screen up to 100 inches, which means you can use it for on-the-fly business presentations or phone demos. (Your elevator pitch can involve PowerPoint — in an actual elevator!)
The projector is based on MicroVision's proprietary PicoP technology, which uses laser-beam scanning and 3D sensing.
Importantly, the phones' battery is a whopping 4,000 mAh, giving the phone the ability to run that projector for up to four hours (or talk on the phone for over 22 hours), according to the company.
Other standout features include a 16-megapixel rear-view camera and an 8-megapixel front-view camera.
Indestructible phones you can use underwater
A U.K.-based licensed phone manufacturer called Bullitt is building some interesting phones that could prove useful in field and factory work.
One of its partners is Caterpillar, and the company announced this week the Cat S61, the newest in the Cat line of ultra-rugged waterproof phones.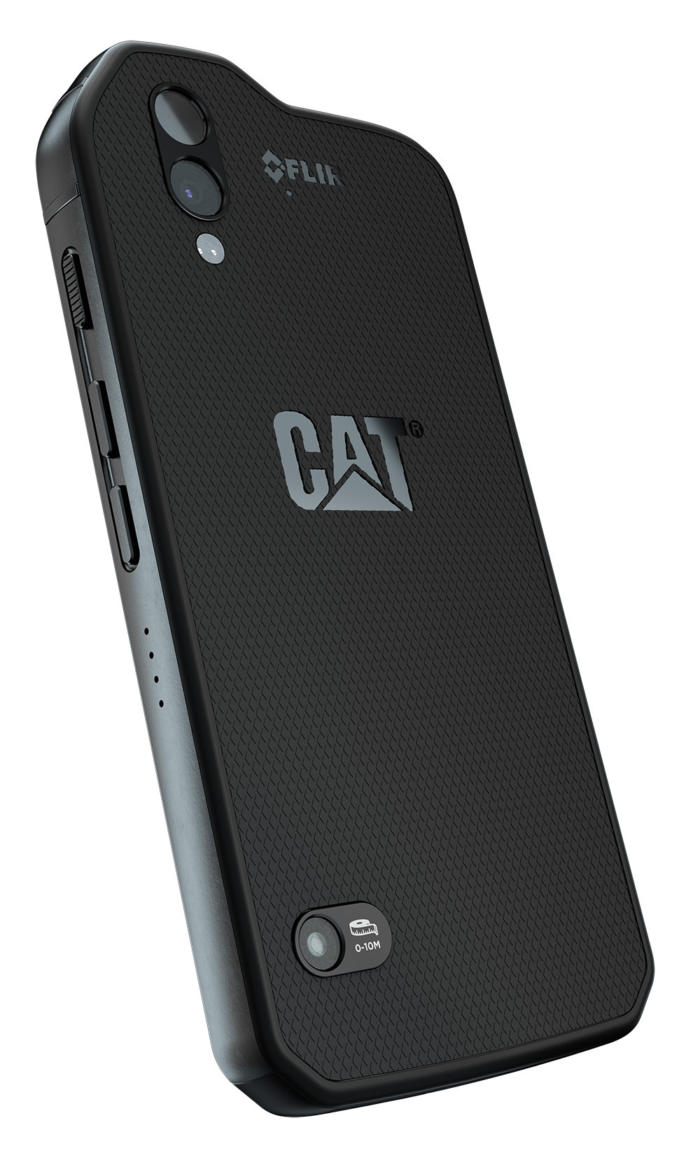 Besides durability, the biggest differentiator of the Cat S61 is thermal imaging. It can take phones and video of heat, basically, recording temperatures ranging from 4 degrees below zero up to 752 degrees Fahrenheit. And it can overlay the heat map on top of the visual image. It's like augmented reality photos and videos showing heat. And that combined image can even be streamed live.
Other useful features include a built-in indoor-air-quality sensor built by Sensirion, which warns you when the air is unsafe, and also a laser distance- and area-measurement system.
The touchscreen works when it's wet, underwater or through gloves.
Bullitt also makes a recently announced phone for Land Rover. Like the Cat S61, the Land Rover Explore phone is extremely rugged and waterproof and has the same camera, but also features extremely precise, add-on GPS hardware, according to the company, as well as a special SOS emergency flashlight.
The default 3,600-mAh battery can be replaced with a massive 4,370-mAh add-on battery pack.
Phones that capture detailed thermal data
An even more extreme thermal camera product comes from Fotric Precision Instruments. Its Fotric 220 Series Thermal Cameras use dedicated, attached smartphones as the engine of the image processing.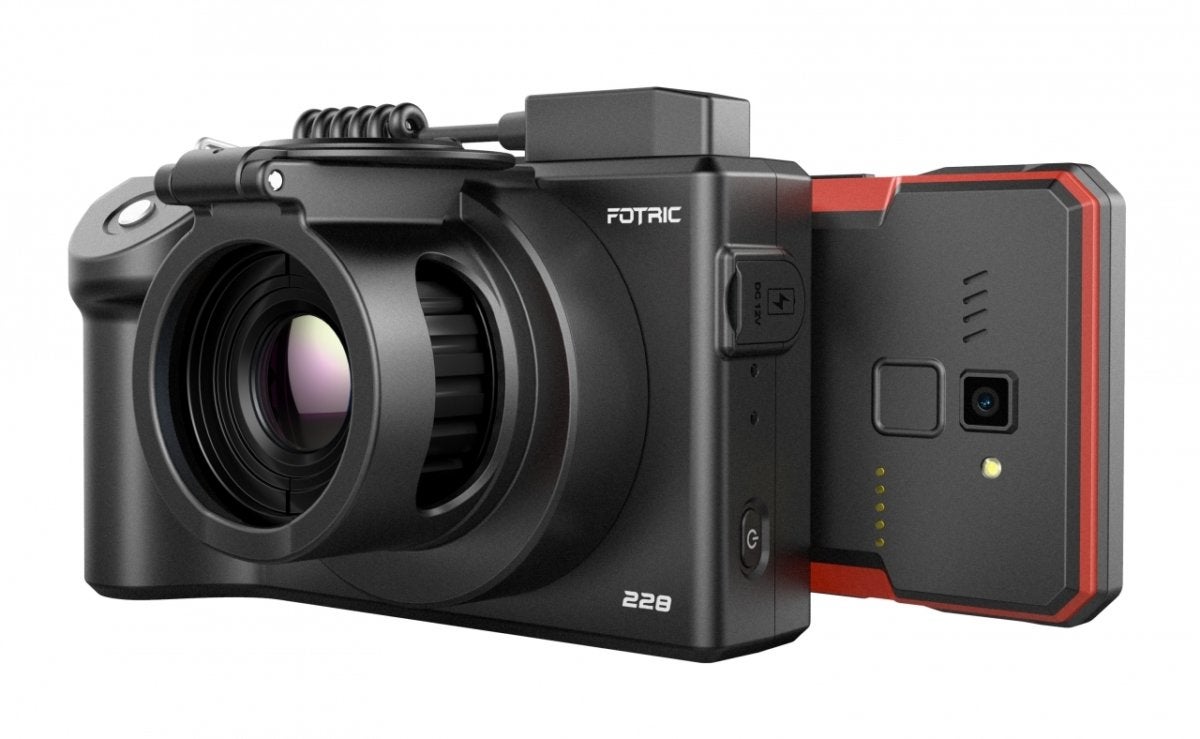 That data collection is made more convenient and precise with QR code reading and automatic GPS-based place and time stamp, so the data is always associated with a specific piece of equipment at a specific time.
Phones you can use like a laptop
A company called Planet Computers is starting to ship its long-awaited Gemini smartphone.
The most conspicuous feature of the Gemini is a very large physical keyboard. The Gemini achieves this with a retro clamshell look reminiscent of the PDAs of yesteryear.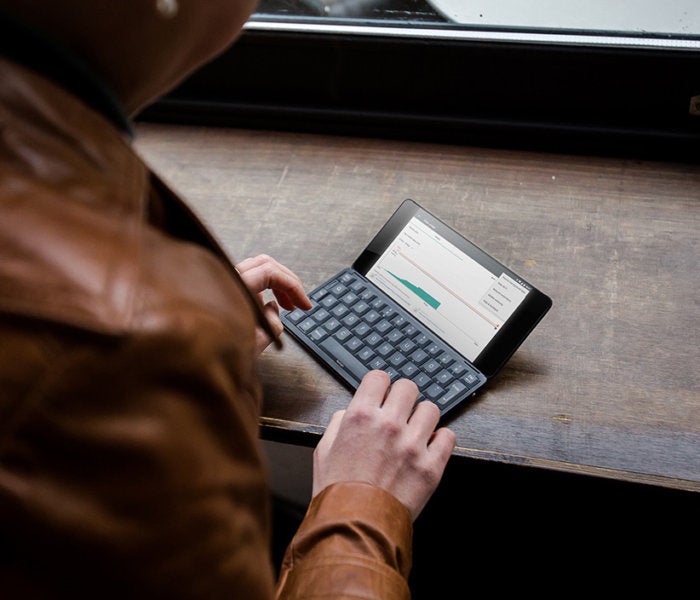 That's no accident. The Gemini was designed by the same guy who designed the Psion Revo, which debuted in 1999.
I first told you about the Gemini in this space almost a year ago.
The Gemini seems well suited for business. There's no external camera, for example — just an internal one for video chat. The company says the Gemini is designed for the modular addition of a $50 add-on camera if you want one.
Beyond the laptop look, the Gemini is a dual-boot device. The initial models will ship with only Android. But later, users should be able to dual boot into Debian, Ubuntu, Sailfish OS or Postmarket OS.
Phones that won't boot if they've been hacked
We also got a new security phone this week. A company called DarkMatter rolled out its KATIM secure phone. As with other security phones, KATIM runs on a "hardened" version of Android called the KATIM OS and comes with all the usual encryption and custom secure communications apps.
Every time the phone boots, the bootloader inspects the entire software stack to check for any changes. If changes are detected, the boot is terminated.
Another security feature, called Shield Mode, cuts off any possibility of recording.
Phones to end all complaints
Consumers complain that smartphones are fragile, bulky, distracting, insecure and hard to type on, and that they don't last long on a charge.
But enterprise and business users are getting brand-new phones that should end all these complaints.
Finally: Innovation that really changes what you can do with a smartphone!
This article was originally written by Mike Elgan for Computerworld on the IDG Network and can be accessed here.