With the negative discourse going around in the ecosystem, SAPM Tania Aidrus submitted her resignation to the Prime Minister. On Wednesday afternoon, Tania Aidrus, Special Assistant to Prime Minister (SAPM) Imran Khan on Digital Pakistan, tweeted: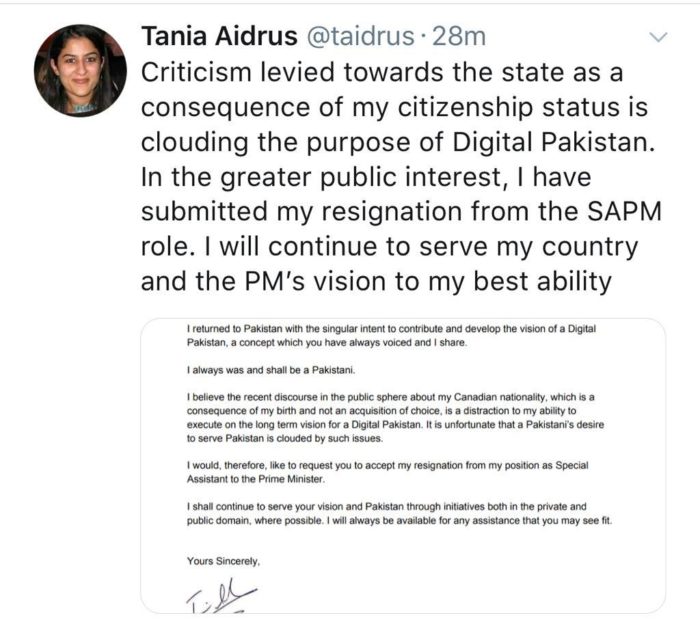 She stated that her resignation has been submitted in the greater public interest. Her resignation letter further stated her devotion and willingness to continue developing the vision of Digital Pakistan. She added, 
"I will continue to serve my country and the PM's vision to my best ability" 
She mentions that the recent discourse in the public sphere of her Canadian nationality is a distraction to her ability to execute on the long term vision for a digital Pakistan.
"It is unfortunate that a Pakistani's desire to serve Pakistan is clouded by such issues" 
Aidrus was appointed as SAPM in February 2020. Prior to her return to Pakistan, Aidrus was working with Google in Singapore, for 12 years in various leadership roles, her last one being "Director, Product, Payments for Next Billion Users".